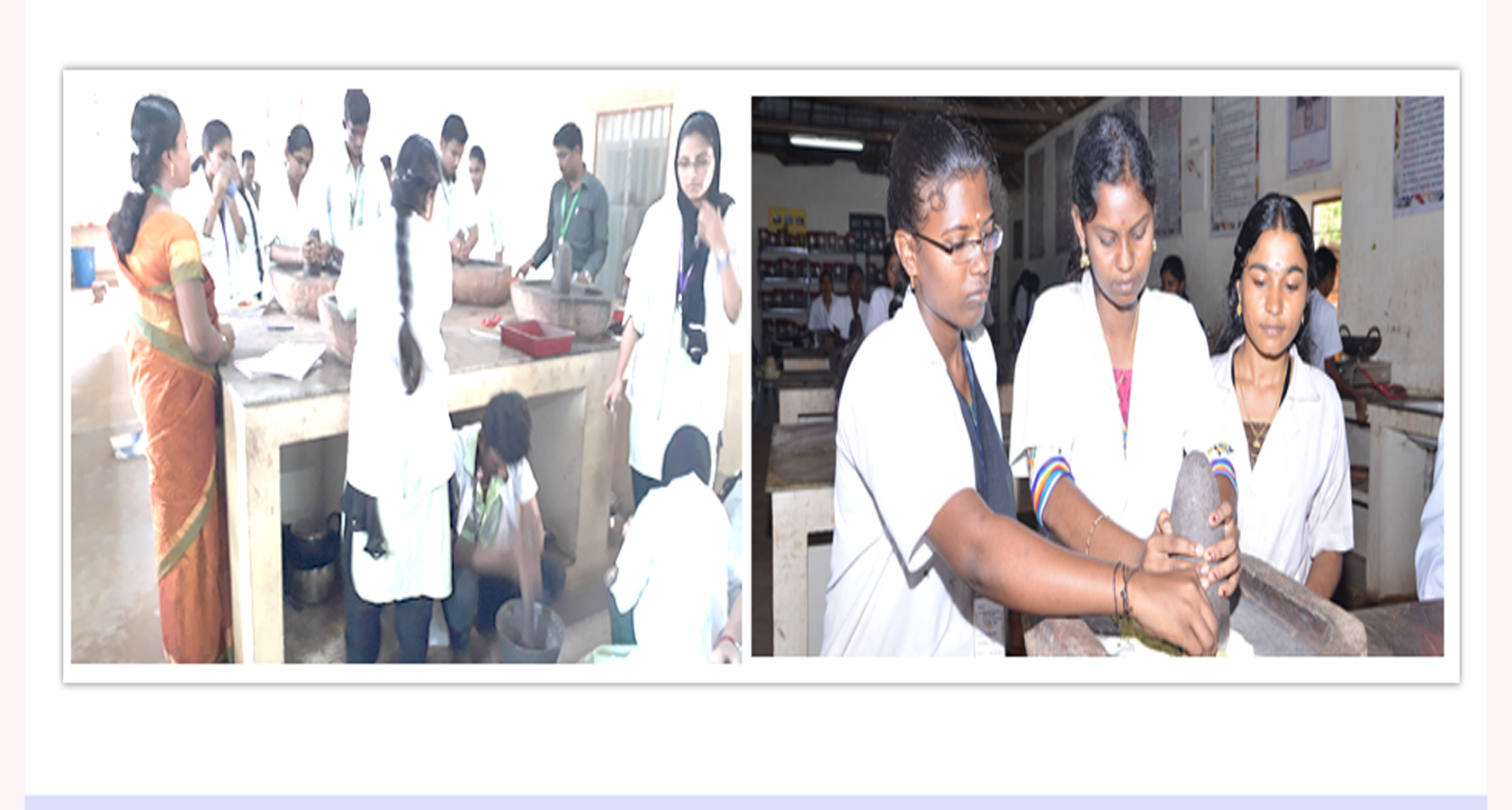 Pharmacology
This department offers the vital knowledge for a siddha medical student that deals with materia medica.Subjects are taught under three divisions Mooligai,Thathu Vilanginam and Marunthiyal adipadaihalum marunthu sei muraihalum.

Other than teaching and giving practical training prescribed by the syllabus of the University a special camp is conducted for 15 days every year to train the students in raw drugs purification and manuscriptic medicine preparation.

Gunapadam Lab is well equipped with a museum of 250 mooligai raw drugs and 150 Thathu raw drugs.

Students are also taken for educational visits to Siddha medicines preparing units, Places where rare herbs are available and for pooneru like Kolli hills and for pooneru collection so that the students can have a vast exposure on the Subject.





| | |
| --- | --- |
| Teaching Faculty | Mrs. P. Prema, M.Sc, M.Phil |
| | Mrs. G.S. Simla Bai, M.Sc, M.Phil |
| | Dr.M.Venugopal M.D(S) |
| | Dr. C.Vimala, M.D(s) |
| Lab-Technician | R.Selvi |
| Attendant | P. Lakshmi (Elshadai) |
The college is approved by the central council of Indian Medicine and Dept of Ayush, Ministry of Health & family welfare, Govt of India and affliated to The Tamil Nadu Dr. M.G.R. Medical University, Chennai.